Financing
Coverage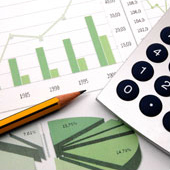 The services that we provide will be covered, for the most part, if your insurance company covers Registered Psychologists. Most people have coverage ranging from $500 to over $2000 a year.
Insurance companies do not always follow the calendar year. This may be beneficial to you, so it is useful to ask your insurance company about their year-end. For example, a client entering therapy in May might find that the year-end is in July. He/she would therefore be entitled to $500 until July and another $500 starting in August.
In cases requiring couples therapy or family therapy, all members are entitled to use their coverage.
In cases when you do not have a lot of coverage, you should consider that short-term therapy could be completed in 3 to 5 sessions. You might be able to use your benefits and/or cover the difference yourself. A little therapy is often better than no therapy. One or two sessions can sometimes be instrumental in helping you learn about yourself, your needs, and how to best tackle your problems.
Fees
Our fees are set within the Guidelines and the Fee Schedule provided by the Ontario Psychological Association.
Please give us a call if you have any questions regarding therapy and the costs for therapy. Our clinical intake coordinators provide a FREE phone consultation to help clarify your concerns.
Back
Contact us to Inquire!
Services
Dr Eliana Cohen Psychology Professional Corp. is ranked as a top Counseling & Mental Health in Toronto ON
Verified by
Yocale.com
Top