For Physicians
A few benefits of engaging the help of our practice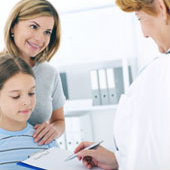 We offer a wide range of services to assist you in the care of your patients, from crisis intervention (couples or individuals) to ongoing treatment.
We provide a consultation letter within the first appointment to help you document and guide the course of treatment.
We can assist you with variety of claims from insurance disability claims to WSIB claims.
We have a strong expertise in Cognitive Behavioural Therapy for anxiety, depression, couples therapy, family therapy, and adolescent psychology; all areas that are difficult to access through OHIP covered services.
We have no waiting lists.
Most patients have the ability to pay for our services through their insurance benefits.
Because most of our treatments can be targeted in a short-term therapy format, your patients would benefit from our help at a very low "out of pocket" cost.
Even two or three sessions can sometimes provide psychoeducational resources to improve outcomes.
Psychological services are in keeping with current standards of care: studies show that depression, anxiety and many adjustment disorders have significantly better outcomes with the use of psychological treatment and medication than with medication alone.
We can assist you in the care of your patients. Please do not hesitate to contact us if you have any questions or concerns.
Back
Contact us to Inquire!
Services
Dr Eliana Cohen Psychology Professional Corp. is ranked as a top Counseling & Mental Health in Toronto ON
Verified by
Yocale.com
Top