Our Team
Dr. Eliana Cohen is a Registered Psychologist with the College of Psychologists of Ontario and has a Ph.D. in Clinical and Counselling Psychology. She has over 15 years of experience providing psychotherapy to adults, couples, and families.
Regarding education, in addition to the Ph.D. in Clinical and Counselling Psychology, Dr. Cohen completed a 7-year intensive clinical training program in psychodynamic and systemic psychotherapies. During this time, she studied theory and psychotherapeutic techniques, as well as conducted supervised work in individual, couples, family therapy, and general psychiatry. She has completed further specialized training in infertility counselling and couples therapy.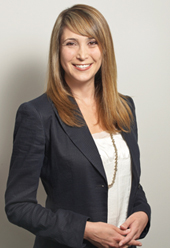 Sarah Lyons, PhD (Cand.), has been an Associate in the practice for 6 years. She has over 10 years of experience providing psychotherapy to adults and couples. Sarah is an integrative therapist with training in cognitive-behavioural, emotion-focused, and psychodynamic psychotherapies, as well as a background in mindfulness-based stress reduction and mindfulness meditation. She has co-facilitated groups focused on individuals recovering from addiction and depression. Sarah has received additional training at Toronto East General Hospital and North York General Hospital, in Outpatient Psychology and Inpatient Psychiatric settings. Sarah spent 3 years at St. Michael's Hospital as a cognitive behavioural therapist working with individuals with HIV/AIDS. Furthermore, she has extensive experience with psychological assessments, as well as psycho-vocational assessments. Sarah has also served as a board member of Thyroid Cancer Canada.
Sarah has special interest in anxiety disorders, depression, bipolar disorder, eating disorders, couples therapy, career counselling, trauma and stress related to chronic or life-threatening illnesses, and relationship counselling.
Stefanie Mathes
Stefanie Mathes, MA, has been supporting individuals struggling with mental health issues for over 5 years. Holding a Master's degree in Counselling Psychology from McGill University, her training has included both individual and group therapy formats as well as a variety of psychological and cognitive assessments. Stefanie holds certification in Cognitive Behavioural Therapy (CBT) for complex disorders from the University of Toronto and has pursued professional development opportunities in Dialectical Behaviour Therapy (DBT), trauma and addictions.
Stefanie worked with adolescents for over 4 years, ranging from gifted students to adolescents with learning disabilities and behavioural problems in both individual and group formats. She also spent 2 years working in a residential intensive treatment program with adults, where she gained extensive experience in the areas of serious mental illness, addiction and trauma work, and has documented success working with individuals with complex disorders. Stefanie takes an integrative and empowering approach, allowing the client and the client-therapist relationship to inform the process. She utilizes elements from psychodynamic and attachment as well as CBT/DBT perspectives, and acknowledges that every person is a product of their environment and history. With a commitment to meet individuals non-judgmentally, her focus is to collaborate with clients, to develop a strong, trusting working relationship in order to increase their self-awareness, identify strengths and resolve personal issues.
Stefanie has a special interest in trauma, addictions, mood and bi-polar disorders, grief and existential concerns, relationship and family therapy and women's issues.
Back
Contact us to Inquire!
Services
Dr Eliana Cohen Psychology Professional Corp. is ranked as a top Counseling & Mental Health in Toronto ON
Verified by
Yocale.com
Top