Couples & family Therapy
Repair or enhance your relationship…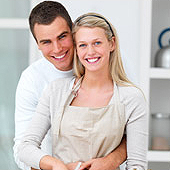 One of the biggest challenges we face in life is choosing our partners and creating/maintaining a healthy relationship. Divorce rates at 50% speak to how great a challenge this can be. New scientific studies are useful in helping us to understand the key ingredients to a good relationship.
As a result of this new scientific knowledge, we are able to teach our clients a set of skills that can dramatically improve the stability and happiness of their relationship.
Do not hesitate to ask for help as soon as you recognize a problem. Research shows that, on average, couples wait six years from the first signs of problems before they seek help. Yet, improved outcomes are found when couples ask for help sooner rather than later.
Couples Therapy focuses on a variety of areas
Learning to manage conflict better
Building/reconnecting the friendship in your relationship
Building/enhancing your common values, goals, philosophies and beliefs that represent your family
Family therapy
Crisis intervention/therapy
Some of the usual problems we see in our practice are
Difficulties with conflict
Feeling like the relationship is "dying", and there is too much distance
Parenting difficulties
Divorce issues
Helping you with a decision to marry or to end a relationship (separation/divorce counseling)
Infidelity
Problems with communication
General infertility and/or Donor conception
Sexual difficulties (loss of sexual desire or sexual incompatibility issues)
Issues regarding children, families of origin, or blended families
Back
Contact us to Inquire!
Services
Dr Eliana Cohen Psychology Professional Corp. is ranked as a top Counseling & Mental Health in Toronto ON
Verified by
Yocale.com
Top