Professional Coaching
Maximizing your human potential by enhancing Emotional Intelligence

The focus of our coaching is on self-improvement in a variety of areas. We help you set your own path for personal success in life and at work. We help you achieve your potential. We draw from a variety of evidence-based psychological techniques to help you find strategies for enhancing performance.
We provide coaching for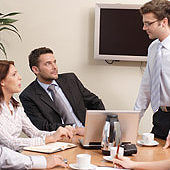 Enhancing work performance for executives
Finding new paths for success, if you are currently unhappy at work
Enhancing work/life balance
Assertiveness training
Stress management
Mommy-coaching for professional women: adjusting to parenthood; returning to work; managing pre- and post-partum anxieties for women with demanding careers; and entering motherhood
Mommy-coaching for pregnant women and couples: assistance to have the best psychological preparation for parenthood
Helping Adolescents build self-esteem and a clearer sense of self

Find your focus and achieve your potential!
Back
Contact us to Inquire!
Services
Dr Eliana Cohen Psychology Professional Corp. is ranked as a top Counseling & Mental Health in Toronto ON
Verified by
Yocale.com
Top